Wanting to lead or improve your leadership skills in the Early Years?
This flexible 18-month programme will help you grow as a a leader in our diverse early years sector.
You will develop expertise and resilience, and learn skills that will support you to identify and address persistent and common challenges in early years leadership. Participants will understand how to unpack and apply learning across all aspects of the early years – and support their colleagues to develop in these areas too. Sessions will be delivered flexibly online and face to face to ensure times work with most people's busy working patterns.
Who is it suitable for?
To apply, you need to be an early years practitioner who is qualified to at least level three, with a full and relevant early years or teaching qualification.
You will be, or will be aspiring to be:
A manager or deputy of a private, voluntary or independent early years setting
A headteacher or deputy of a school-based or maintained early years setting
A room leader within your setting
An early years foundation stage leader in a state funded school
A childminder with leadership responsibilities.
Example roles
Manager of a PVI nursery
Deputy manager of a PVI nursery
Room Leader within a PVI nursery
Head or Assistant Head of a Maintained Nursery School
EYFS lead in a state funded school
A childminder leading a setting, supporting other staff
Our delivery partners and their programmes
Our national lead providers, Ambition Institute and Education Development Trust adheres to the National NPQ content framework. Leadership NPQs take around 18 months to complete, and as part of the application process you should select a preferred provider.  You will be learning about:
One – Culture
Two – Child Development, Curriculum and Assessment
Three – Additional and Special Educational Needs and Disabilities
Four – Professional Development
Five – Organisational Management
Six – Implementation
Seven – Working in Partnership
When studying for a leadership NPQ programme you will receive the following: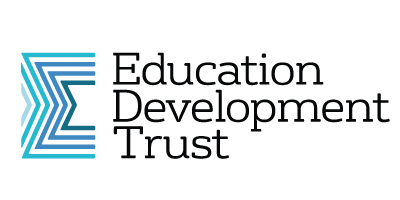 4 blocks of input over 18 months, based around the themes of:
Leading improvement
Culture
Conditions
Classroom.
This includes:
5 x half day face-to-face (or online if needed) core training sessions facilitated by experienced school leaders
5 live, 2 hour facilitated twilight webinars to cement and consolidate learning with your group
A series of reading & video-based activities (self-study, online) for each of the 4 blocks – you can complete these at a time to suit you
Diagnostic assessment activity for each block (self-study, online) – you can complete these at a time to suit you
Support for final assessment.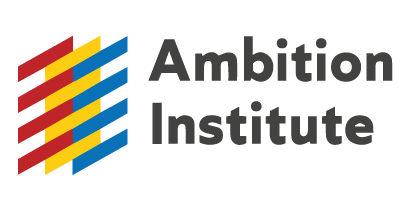 Two full day conferences – one launch day and one part way through the programme – face to face or online
8 x online self-study 'courses' – one every six weeks
Peer support from a buddy pair or in a trio
Little and often approach, with self-study each week at a time which suits you
7 x after school 'clinics' over the 18 months
6 optional 'community' twilight sessions – problem solving with peers
Support for final assessment – no school improvement task.
To register with the DfE and apply you will need a Teacher Reference Number, (TRN). We know that many of you leading in EY settings may not have already, so please follow this information to obtain one before applying.
If you know that you do not have a TRN, then please email the Teacher Qualifications helpdesk (qts.enquiries@education.gov.uk). Please put the phrase 'Undertaking an NPQ and require TRN clarification' in the subject line, state that you do not have a TRN and require one to be issued, and provide the following details:

Your full name
Your date of birth
An attached copy of one of the following forms of identification:
Passport
Driving licence (full or provisional)
Certificate of residence
Birth certificate
How to Apply